Higher Education Survey
Sign Up and Start Earning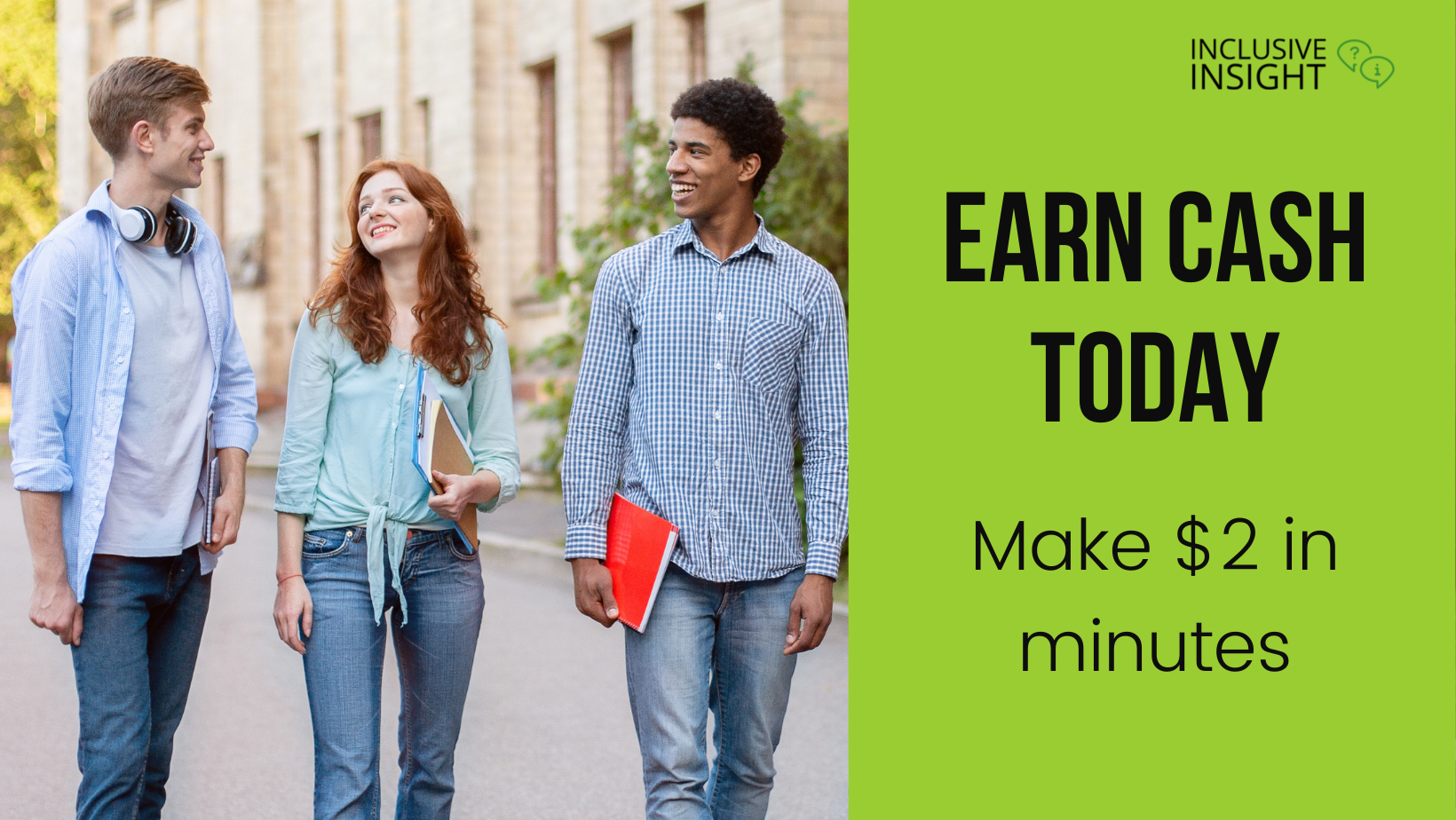 We are looking for high school students to complete a survey about their higher education plans. The survey will ask specific questions about your experience researching and interacting with higher education institutions such as colleges and universities.
As a token of appreciation for their time and participation, we are offering $2 to those who complete the survey successfully. Please remember to leave your contact details at the end of the study to receive payment. Upon completion, survey users will be entered into a raffle for an opportunity to win one of three 100$ prizes.
JOIN OUR RESEARCH COMMUNITY TODAY
Earn Cash Rewards
Earn cash for surveys, focus groups, and other forms of research. Inclusive Insight has opportunities for everyone! You will be paid cash, so you can spend your rewards anywhere.
Shape the Future of Consumer Goods and Services
Companies rely on the opinions of people like you to improve their products and service. Your voice matters!
Participate in Interesting Studies
You'll get the opportunity to participate in fun, exciting studies like taste tests or an exclusive look at new packaging or advertising that hasn't been released to the public. With all the studies we conduct, there's always something new!