In-Store Shopping Interview Respondents Needed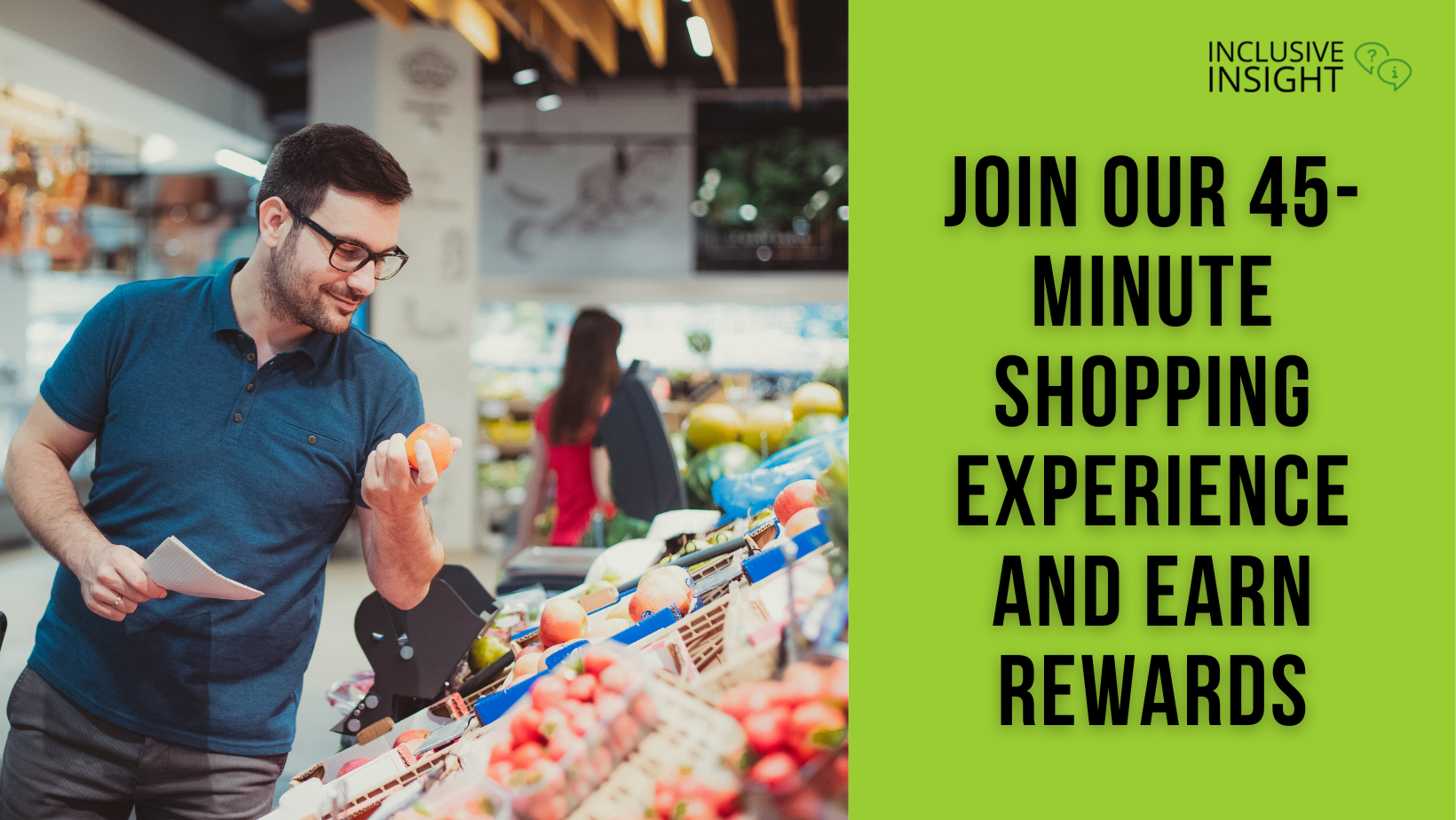 Inclusive Insight is looking for participants for an incentivized in-store shopping interview study. in select store locations in Garland, TX, Philadelphia, PA, Harrisburg, PA, and Grand Rapids, MI. This study is open to people between the ages of 18-64.
Incentive: $75 Walmart gift card
Duration of Interview: Approximately 45 minutes
If you are interested, please fill out the form below to join our research community!
Please note that not every person will be selected for this opportunity. If you are not selected for this opportunity, you will be considered for future studies.