Join Our Paid Research Community
Sign Up and Start Earning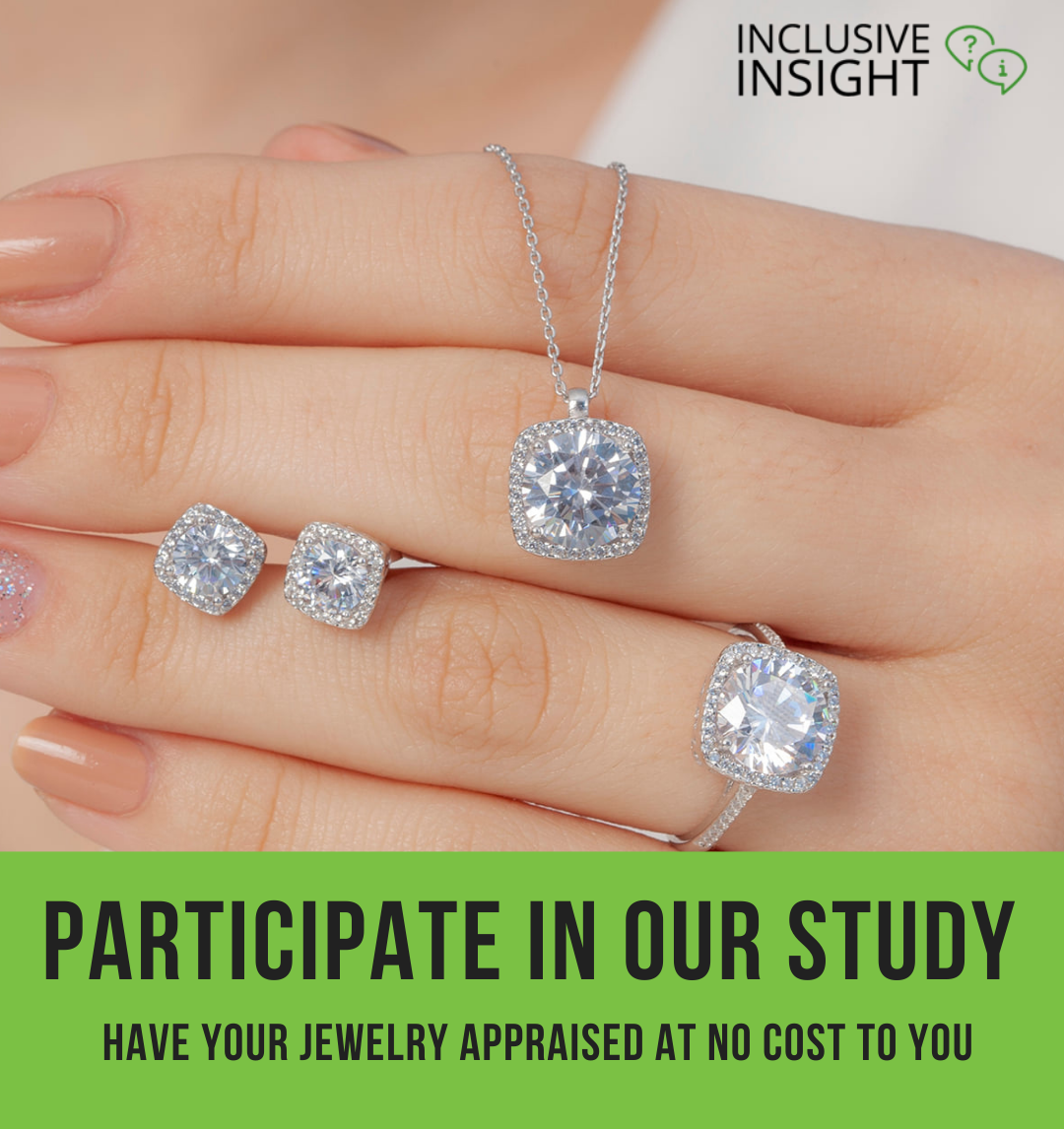 At Inclusive Insight, we offer cash incentives for research participants. Our most recent opportunity is for individuals ages 18-65 years old and will reward selected participants with $100 for sharing their feedback on their experience. The opportunity involves having fine jewelry (diamonds, gems, pearls, or precious metals) appraised at no cost to you. Please note that not every person will be selected for this opportunity.
If you do not have jewelry that you wish to have appraised, or if you are outside the age range, we still highly recommend filling out the form below as there will be many future opportunities for you to participate. Research can be fun and interesting, and our projects always provide generous incentives to our members.
Incentive : $100
Research Timeline: January 17-28
Follow-up Post Appraisal: Through February 11
JOIN OUR RESEARCH COMMUNITY TODAY
Earn Cash Rewards
Earn cash for surveys, focus groups, and other forms of research. Inclusive Insight has opportunities for everyone! You will be paid cash, so you can spend your rewards anywhere.
Shape the Future of Consumer Goods and Services
Companies rely on the opinions of people like you to improve their products and service. Your voice matters!
Participate in Interesting Studies
You'll get the opportunity to participate in fun, exciting studies like taste tests or an exclusive look at new packaging or advertising that hasn't been released to the public. With all the studies we conduct, there's always something new!
It is important to consider the speed, quality, as well as citation specifications when picking writers for term papers. A reputable service will include these aspects in their profiles. It is important to get these details before you purchase a term paper so that you can negotiate on the cost. Besides, a good service should be able to complete your tasks paper writing service on time and in the timeframe you have set. Make sure you find reliable services for writing and then make use of these!