Join Our Creator's Insight Panel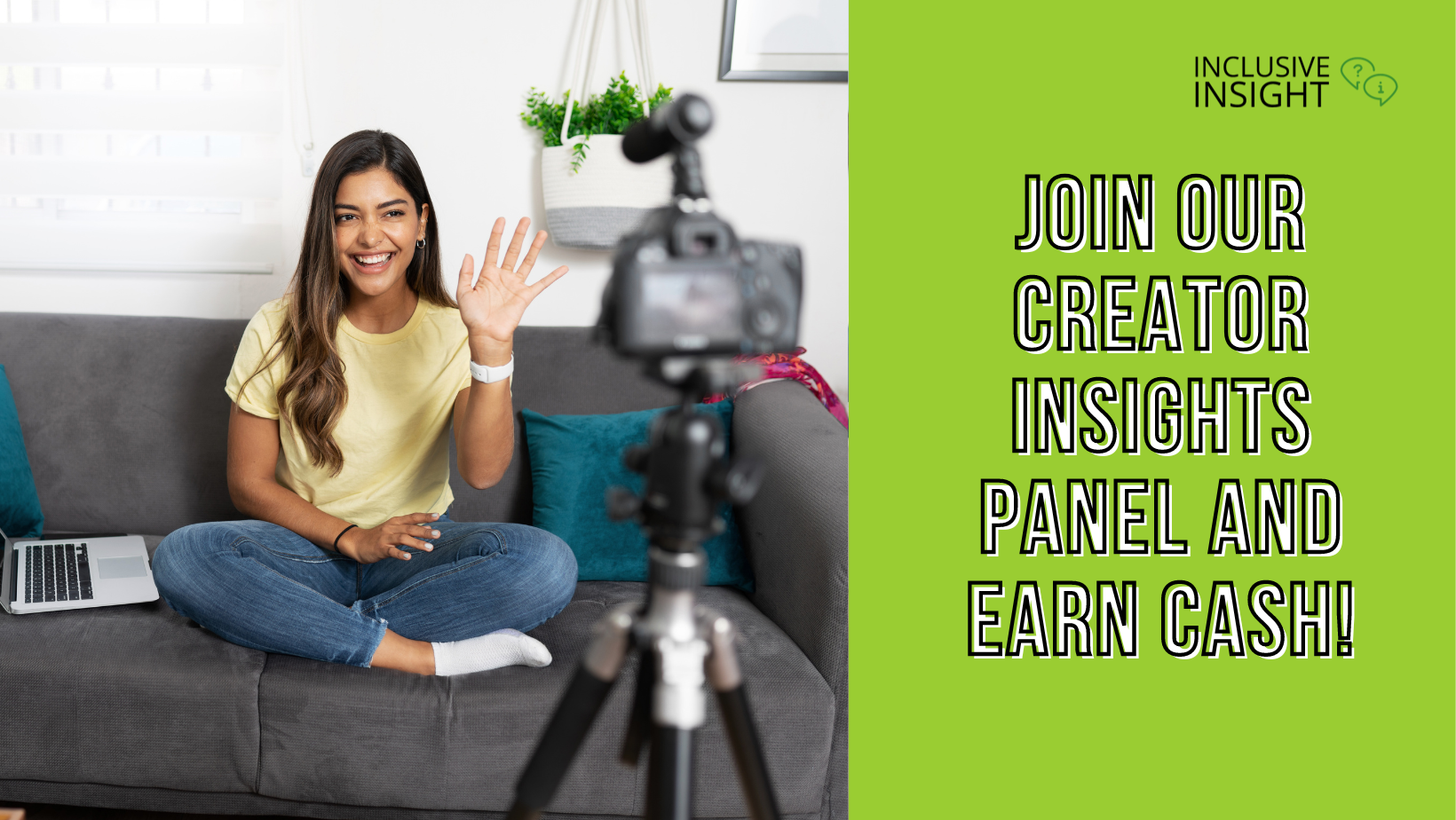 Inclusive Insight is looking to recruit participants to be part of a creator insights panel where they can share direct thoughts, feedback, and help shape products and services. This will be a year-long panel, where participants will need to participate in four activities per quarter.
We are looking to reach out to people who create original content on digital channels who post and share primarily on Facebook and other websites and social media apps. Content may include blogs, news reports, images, videos, audio content, emails, and social media updates.
Incentive and Duration of the Panel: This will be a year-long panel. Participants will receive $50 for joining the community, with payments ranging from $0-$125 based on the activities submitted.
If you are interested, please fill out the form below to join our research community!
Please note that not every person will be selected for this opportunity. If you are not selected for this opportunity, you will be considered for future focus groups and surveys.