Focus Groups in French
Sign Up and Start Earning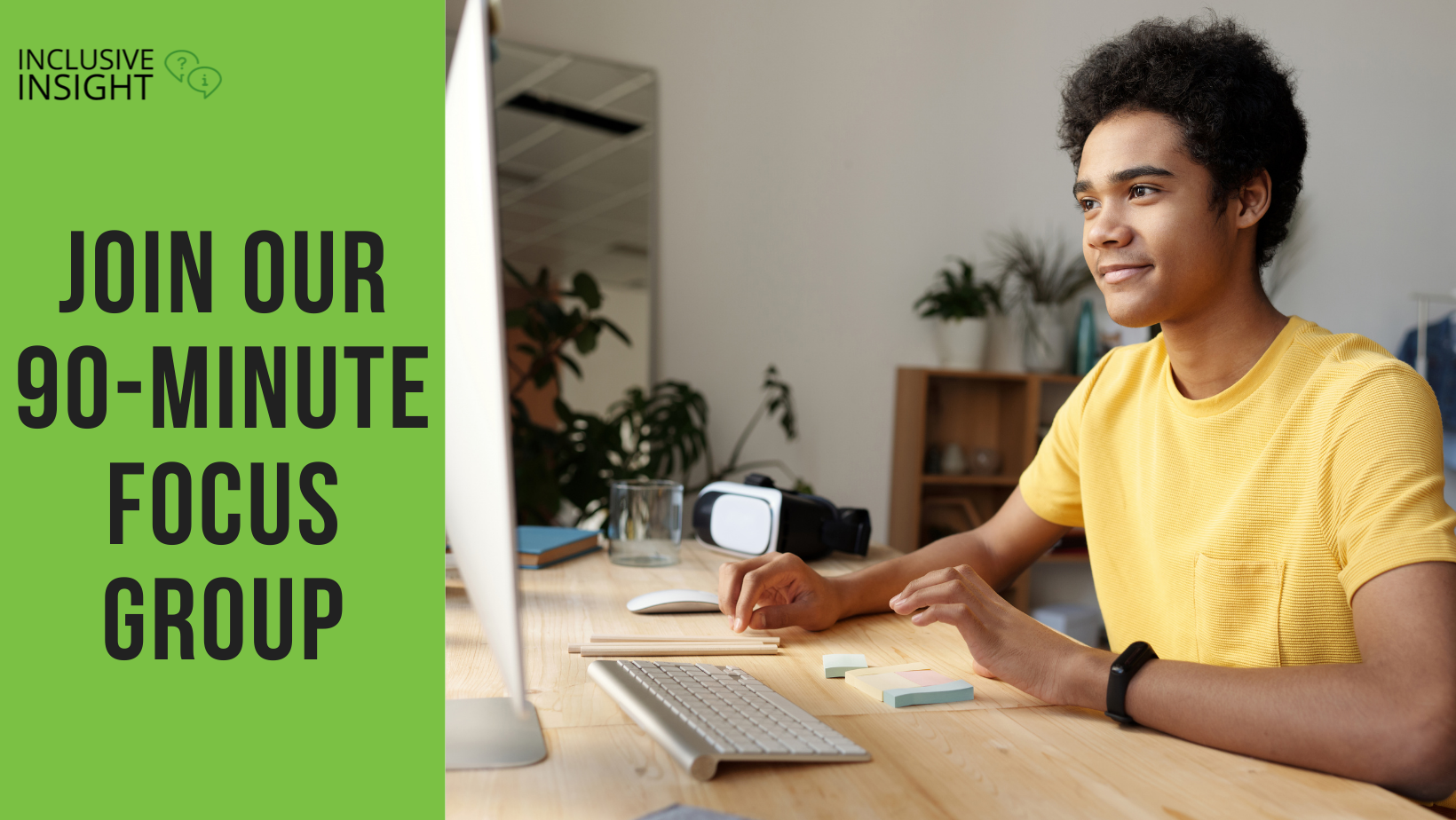 We are conducting 90-minute focus groups in French about a topic you will find interesting. Participants must be Francophones outside Quebec and residents of Atlantic (Nova Scotia, PEI, NFLD, New Brunswick), Ontario, B.C./Yukon, and Prairies (AB, SK, MB)..
Respondents that qualify and complete the focus group will receive $125.
Incentive: $125
Duration of Study: 90 minutes
JOIN OUR RESEARCH COMMUNITY TODAY
Earn Cash Rewards
Earn cash for surveys, focus groups, and other forms of research. Inclusive Insight has opportunities for everyone! You will be paid cash, so you can spend your rewards anywhere.
Shape the Future of Consumer Goods and Services
Companies rely on the opinions of people like you to improve their products and service. Your voice matters!
Participate in Interesting Studies
You'll get the opportunity to participate in fun, exciting studies like taste tests or an exclusive look at new packaging or advertising that hasn't been released to the public. With all the studies we conduct, there's always something new!
If you're struggling to complete an essay, you may think about seeking out essay help online. There are a variety of websites providing aid with writing essays. There are several advantages for enlisting the aid of essay writing assistance. Apart from the fact that they're generally cheap, they offer the high-quality essays you're looking for. If you're in need of essays on a specific issue or any of a wide range of topics, the experts on these grade my paper sites are skilled and knowledgeable in their field of expertise.