Men's health online study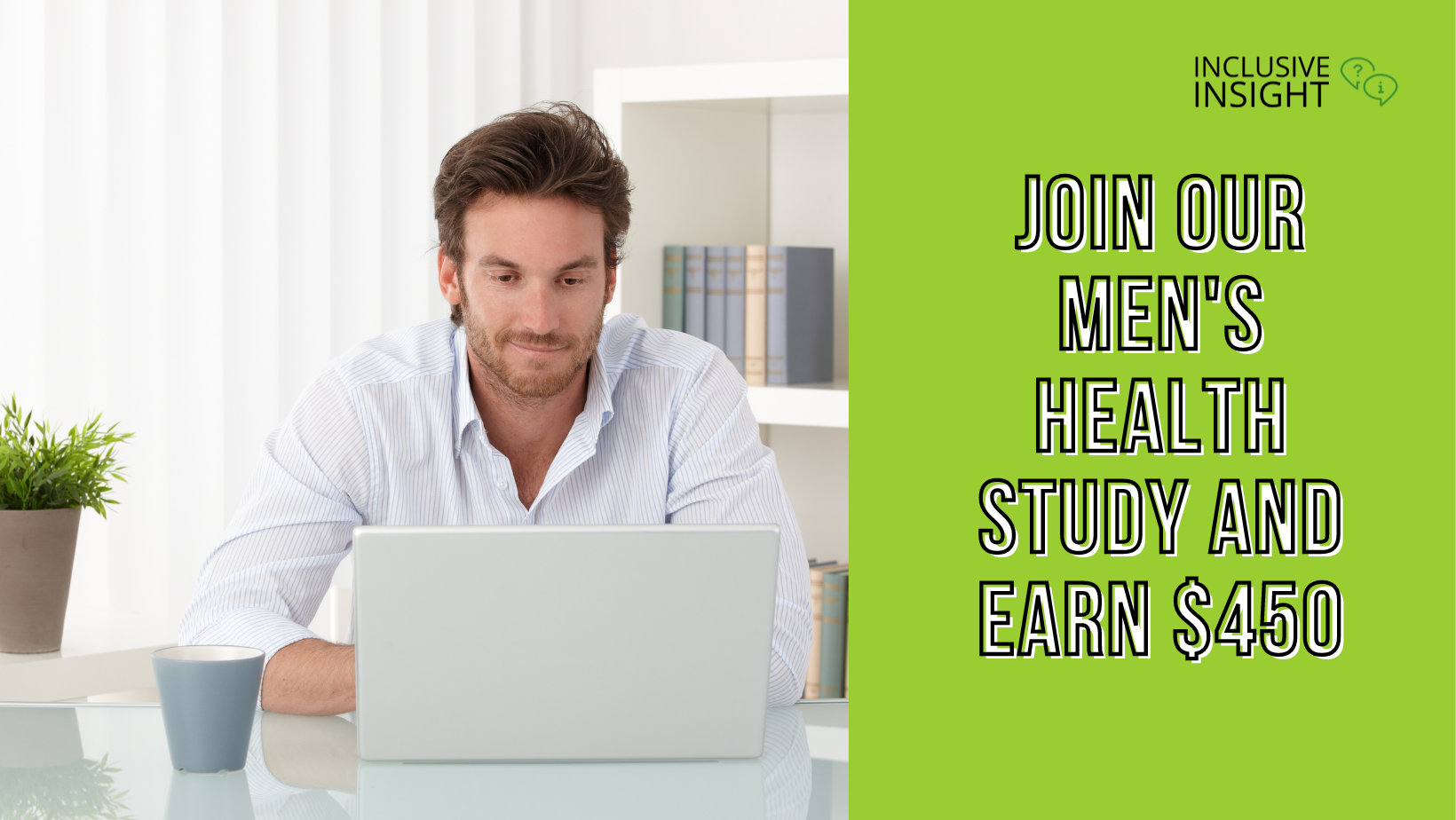 Inclusive Insight is looking to recruit participants who are interested in completing an online study about men's health. The study is an online bulletin board that can be completed once a month at your convenience for three months. You will be asked to answer some questions and record behaviour and activity a few times each month.
This study is open to men in Canada between the ages of 18 and 35.
Incentive: $450
Duration of Study: Approximately one hour per month for three months
If you are interested, please fill out the form below to join our research community!
Please note that not every person will be selected for this opportunity. If you are not selected for this opportunity, you will be considered for future focus groups and surveys.